What's good for social justice is also good for the economy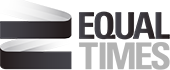 Roberto Bissio is the coordinator of Social Watch, an international network of citizens' organisations reporting on how governments and international organisations implement their commitments on poverty eradication and gender equality. Here, he talks to Equal Times about this crucial moment in the development world.
Can you explain the "post-2015" process currently being discussed in the United Nations?
Sustainable development is being discussed in the United Nations at the moment following two important events. The first was the Rio+20 Conference of 2012 where governments decided to develop a set of common Sustainable Development Goals. The other discussion is about the future of the Millennium Development Goals (MDGs) when they expire in 2015. These two processes have now unified into discussions to set Sustainable Development Goals (SDGs) at the United Nations General Assembly level.
What are the issues surrounding this unification?
Neither of these processes is binding. The goals are going to be policy objectives and will not be legally binding in the way that human and labour rights are.
That is where the controversy lies. Many of the goals are human rights.
For example, it is said that we have to reach a goal of 100 per cent education or universal access to drinking water and sanitation. But these are human rights.
That is why many civil society organisations are asking themselves how these goals are going to contribute to strengthening human rights in practice.
The new goals cannot fall short of the standards already set in the international conventions on human rights.
Is there any other controversy in the debate on the SDGs?
The MDGs were set to allow the poorest countries to achieve a minimum level of health, education and social progress for their people, a minimum that other countries achieved many years ago.
Previously, the rich countries had a duty to help the poorest countries under Goal Eight. But nothing of Goal Eight (fair trade conditions, resolution of debt problems, transfer of technology, etc) was actually put into practice.
Now the focus is on sustainable development. The rich countries have to make commitments regarding their consumption and production models, which are not sustainable, are causing climate change and depleting natural resources, for example.
It is not viable that 20 per cent of the world's population consumes 80 per cent of its natural resources.
But when it comes to setting concrete objectives for rich countries in these areas, the discussion instantly comes to a halt. There is no political will within the United Nations to make any real commitments in this sense, even though they are not binding.
The private sector is also a source of controversy and debate in the post 2015 talks.
What is your view on how sustainable development can be achieved?
We cannot achieve sustainable development with the current level of inequalities in the world.
It's a great paradox. The world, at this moment in time, has an average per capita income of over US$10,000 a year. And yet we cannot resolve the problem of the 1.5 to 2 billion people living on less than US$1000 a year. How is this possible? Inequalities have become extreme.
And to tackle these inequalities…?
Experience has shown that in places where there have been fairer taxation policies and where trade unions and social organisations have been strengthened, not only has greater equality of distribution been achieved but greater economic growth.
In Uruguay, for instance, as in many other countries of Latin America, practice has shown that the message claiming that to attract investments the influence of trade unions has to be reduced, that it has to be easier to fire people and more labour flexibility has to be introduced, etc., is not borne out in practice.
What happens in practice contradicts this message. With increased unionisation, more workers' rights, the unionisation of domestic and rural workers, growth in bargaining capacity, compulsory collective bargaining and a whole series of measures taken in various Latin American countries, investment has grown and economic growth is higher.
The explanation is simple. Thanks to a variety of mechanisms, these measures ultimately put more money into people's pockets, money that people then spend, generating more demand and a virtuous circle of economic growth.
By contrast, since the beginning of the global crisis of 2008 and now, when money is put into the banks and the pockets of millionaires, who are less taxed, this money is immobilised and is not ploughed back into the economy.
It is time these policies were changed.
It is time to realise that what is good for social justice is also good for the economy.
By Lora Verheecke.
Source: Equal Times.